Iain Murray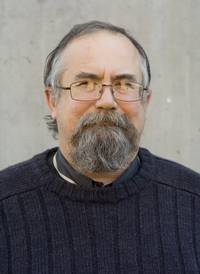 Iain Murray established CUCAT in 2007, as a collaboration point for the projects in Assistive Technology being undertaken at Curtin University. His role is to act as main contact point and co-ordinator of the research undertaken by the group. He is currently undertaking a PhD in eLearning modalities for the vision impaired.
Dr. Helen Armstrong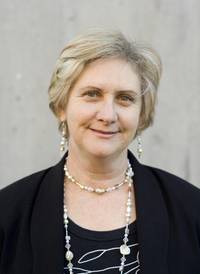 Dr. Helen Armstrong is involved in the research aspects of assistive technologies and effective teaching methods for the vision impaired within CUCAT. Helen is involved in the project management of the Cisco Academy for the Vision Impaired.
Greg Kearney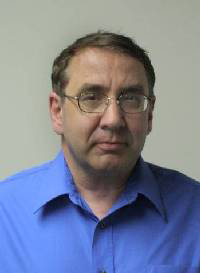 Greg Kearney, ubergeek is a web technology and daisy specialist working in the area of accessible web design. He also serves as an evangelist/product manager for CUCAT
Dean Adams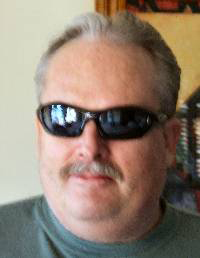 Dean Adams is the assistant/mentor for Sri Lankan students. A past CAVI student who now assists in marking, tutoring and converting packet tracer exercises to an accessible format.
Neil Hines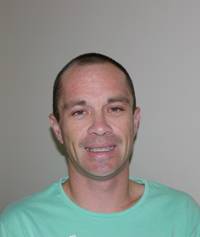 Neil Hines is a student at Curtin University of Technology. He has completed the CCNA 1, ITE 1 and 2 as an instructor plus CCNA 2 in student format. Currently enrolled in the Bachelor of Technology degree at Curtin and is keen to expand his knowledge of the corporate networking environment.
Clint Cottier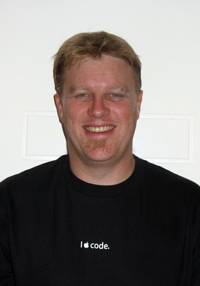 Clint Cottier is currently working on the CAVI portal which will present course content via an online Moodle portal that utilizes the advanced features and work flows of a Leopard server. This portal will be fully accessible to the blind and will feature technologies such as podcasts, RSS, Wiki's, Blogs, group mail and a calender with a booking facility. Clint is also working on the picture descriptions tor the Cisco for vision impared courses.
Kerry Hoath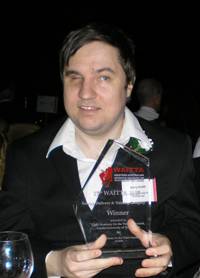 Kerry Hoath is one of the Cisco instructors in CAVI. He has over 18 years experience in IT and assistive technology. His specialities include networks, wireless and Voice Over IP (VoIP). His responsibilities include management of the Cucat network and remote laboratory equipment.
Sue Murray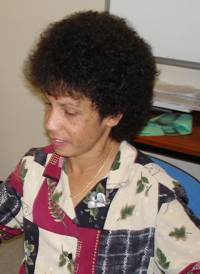 Sue Murray is the teaching assistant in the CAVI program. Her tasks include support of the instructors, developing notes and conversion of graphical information to an accessible format. Sue is also the chief fundraiser an PR co-ordinator for CAVI and CUCAT.